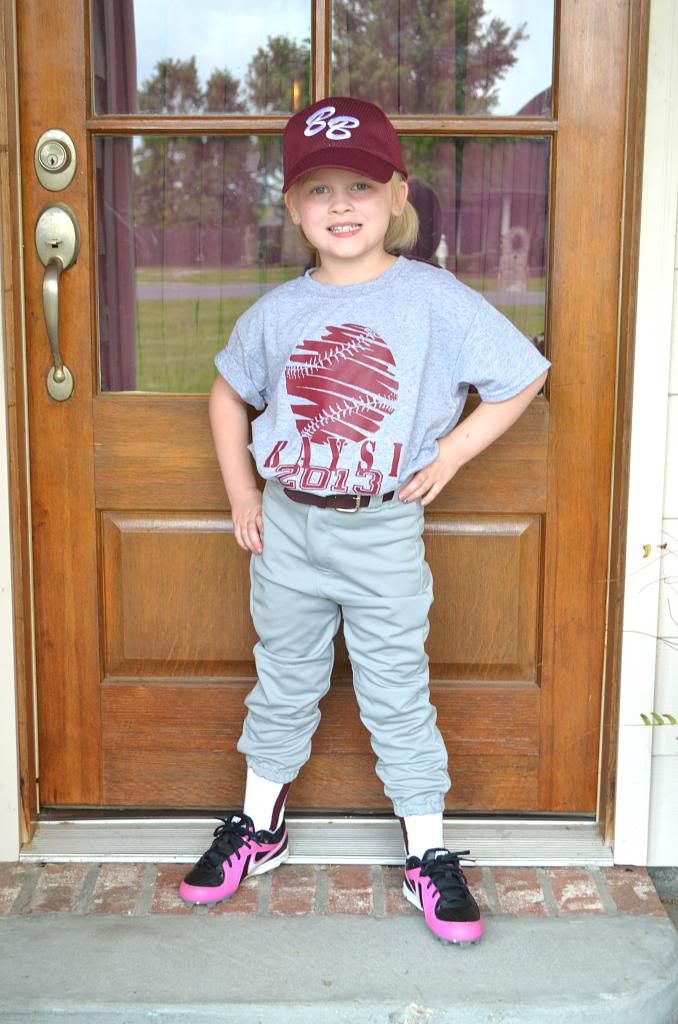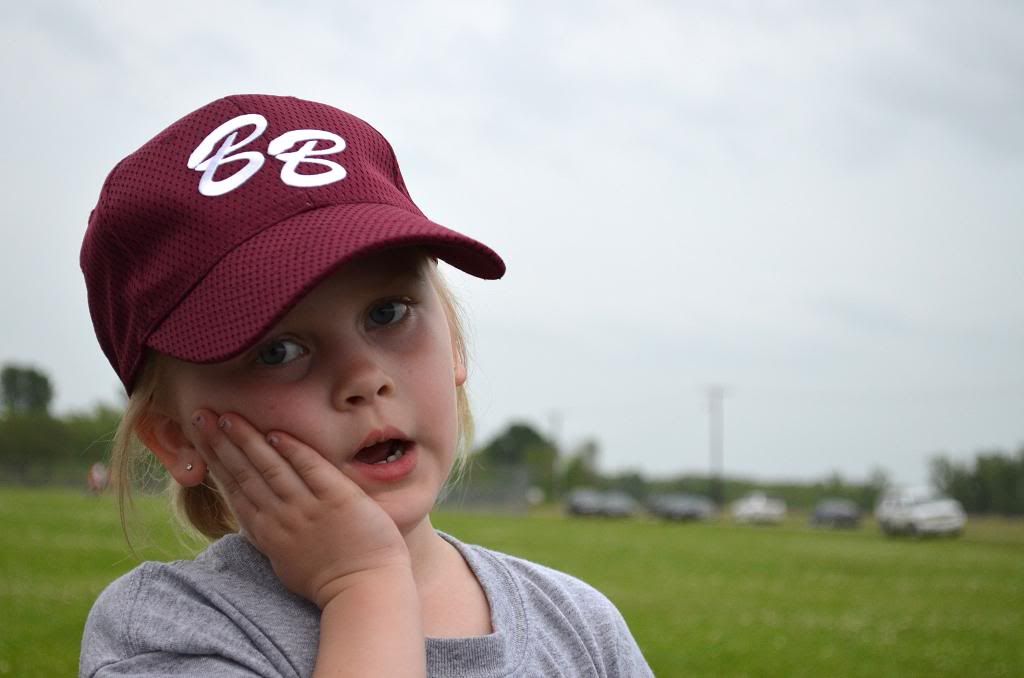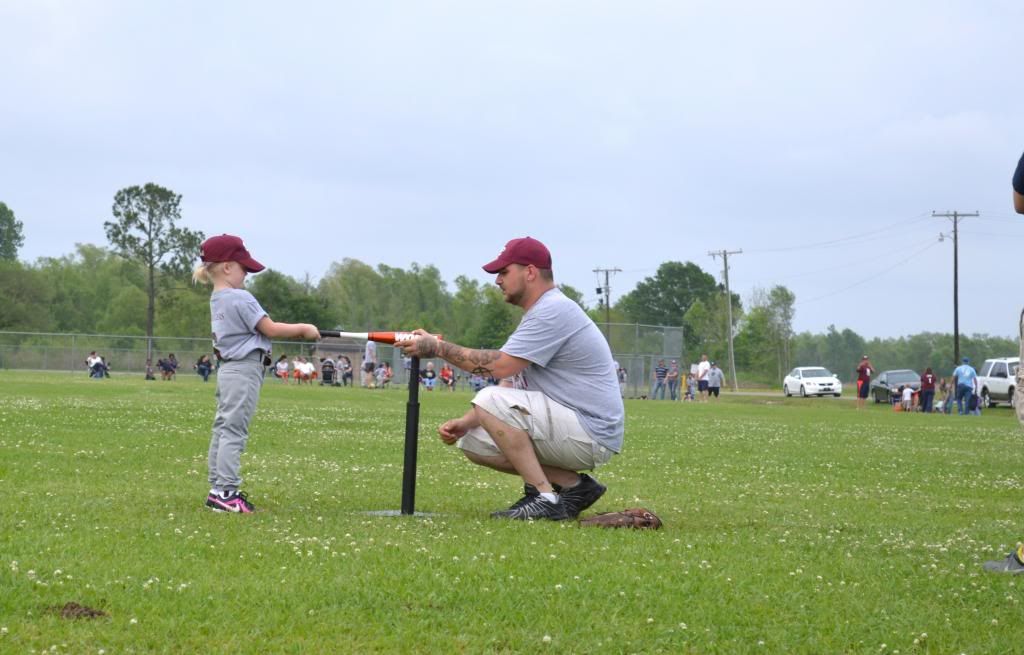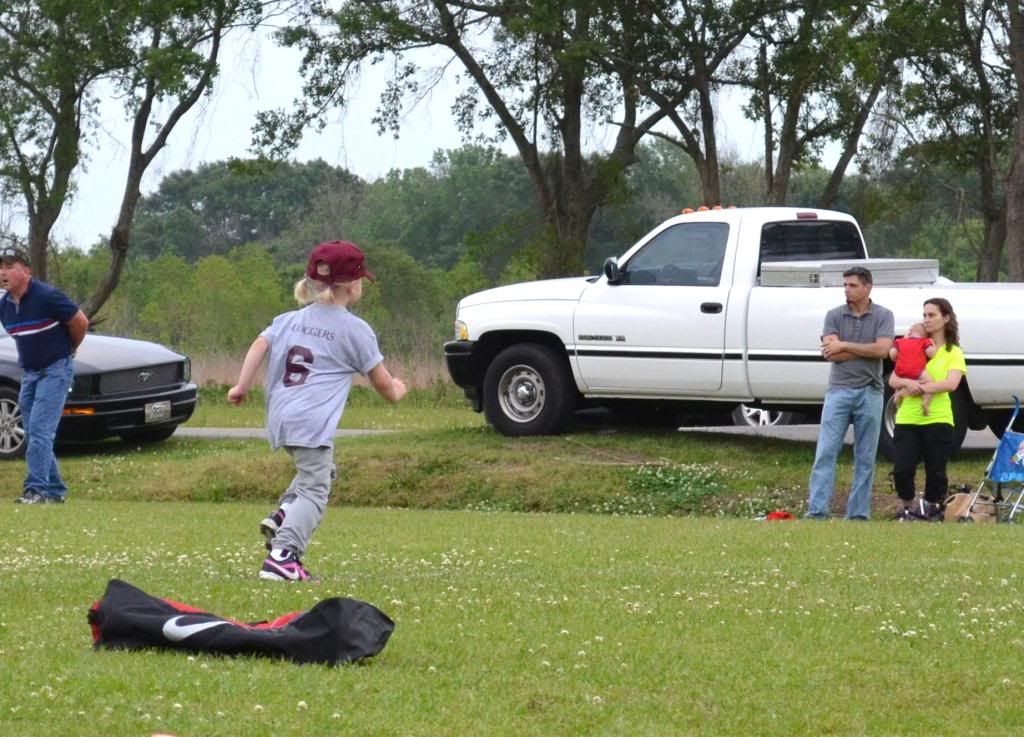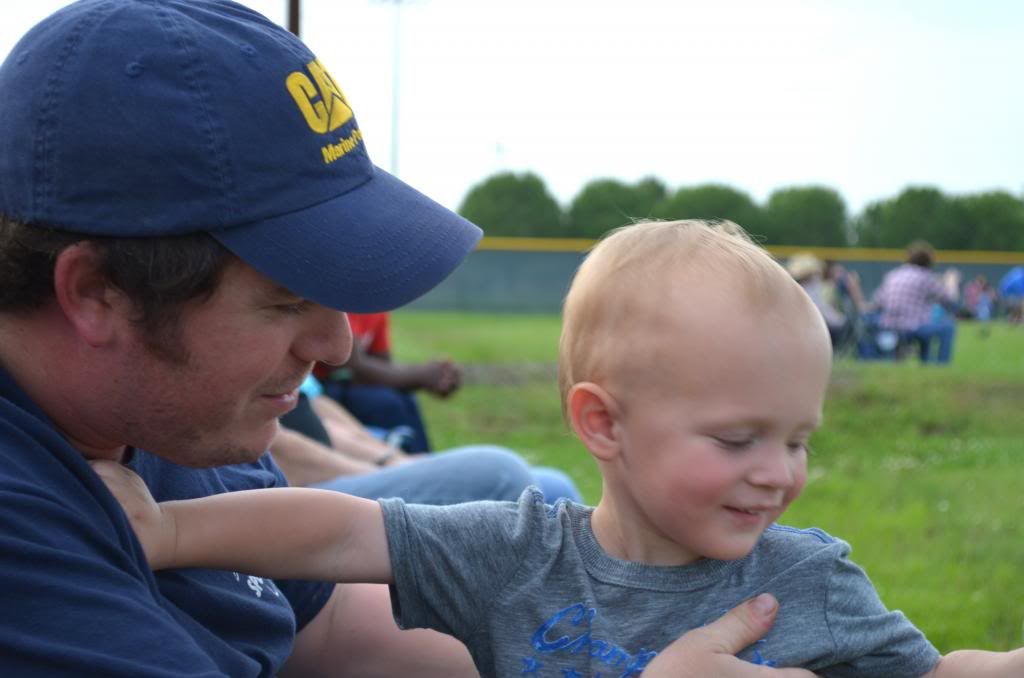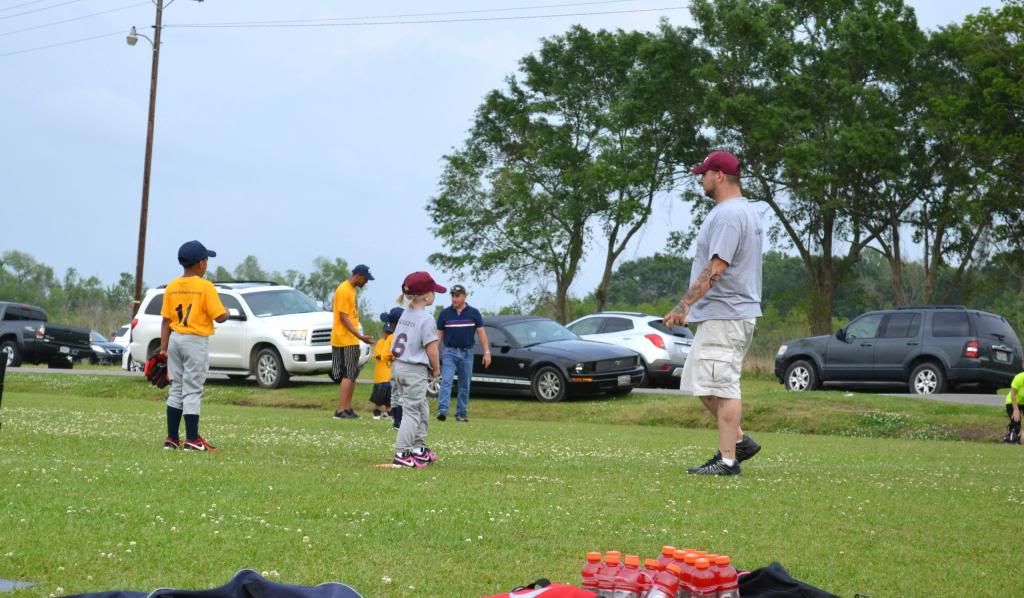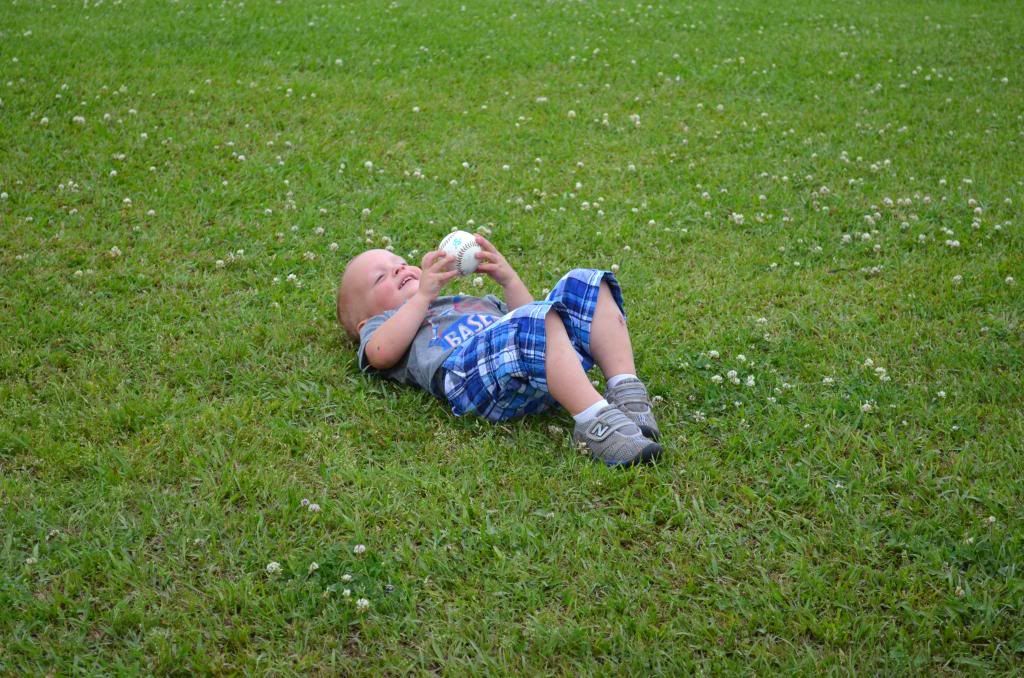 We signed Aubrey up for T-ball this year and she is really enjoying it!
Her team is called the Sluggers! (who comes up with these names?!) But anyway, she thinks its super cool.
Every now and then you see her trying to fix her hair or staring off in space but she is so funny to watch.
All the kids this age are really.
At her first game when she was on third base and the coach told her to run home, she skipped. Yes skipped!
Like it was no big deal.
That girl cracks me up!
Kade enjoyed himself too.
He really wanted to go and play on the field with the other kids, so we had our hands full trying to keep him occupied.
I'm glad that my brother, Jim, and his wife, Danielle, live here and can come the games, but I do wish that the rest of our families could come too.
But I think 2 hours away for an hour long game just really isn't very practical.
I'm hoping to get some video of her hitting the ball and running the bases, but my phone has been acting crazy lately and chasing Kade around and trying to record on my camera just really isn't happening.
Cross your fingers and hopefully I will get to record some video of her next game!