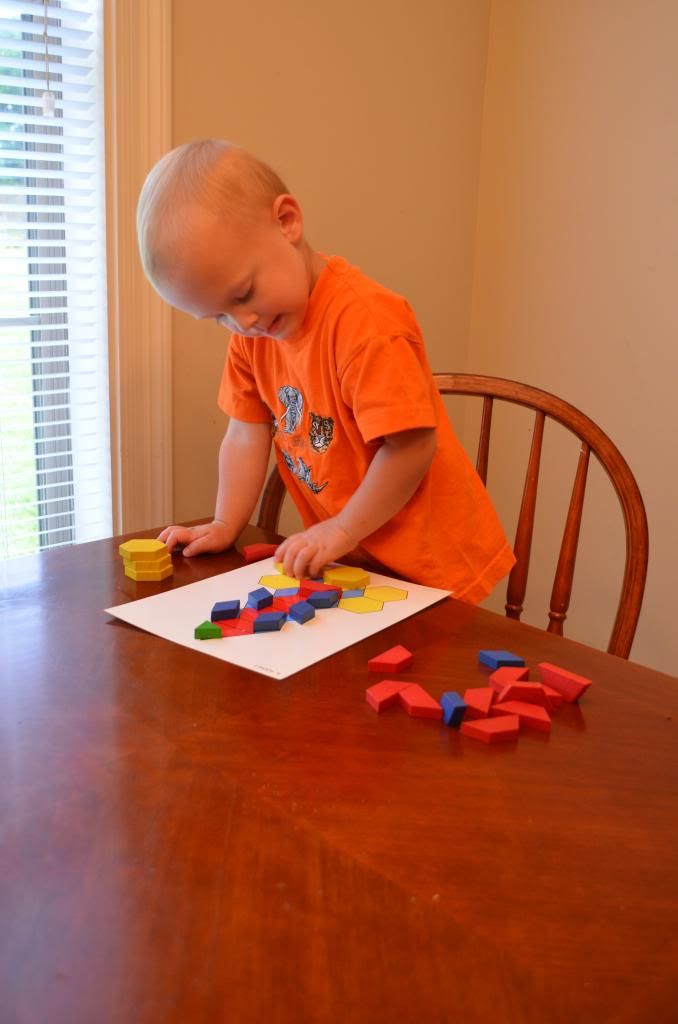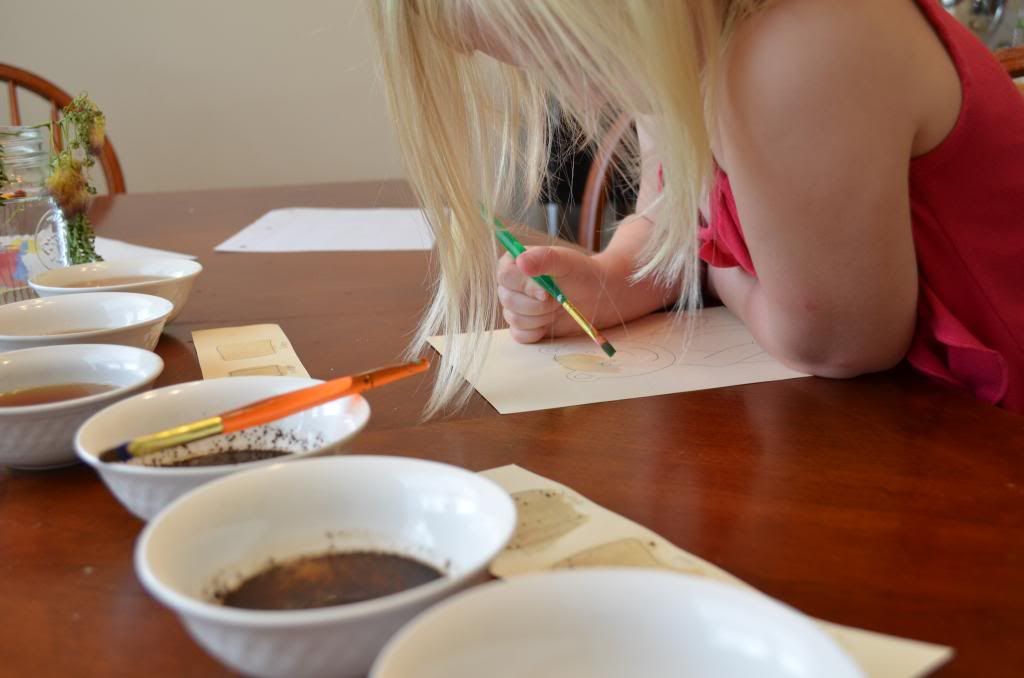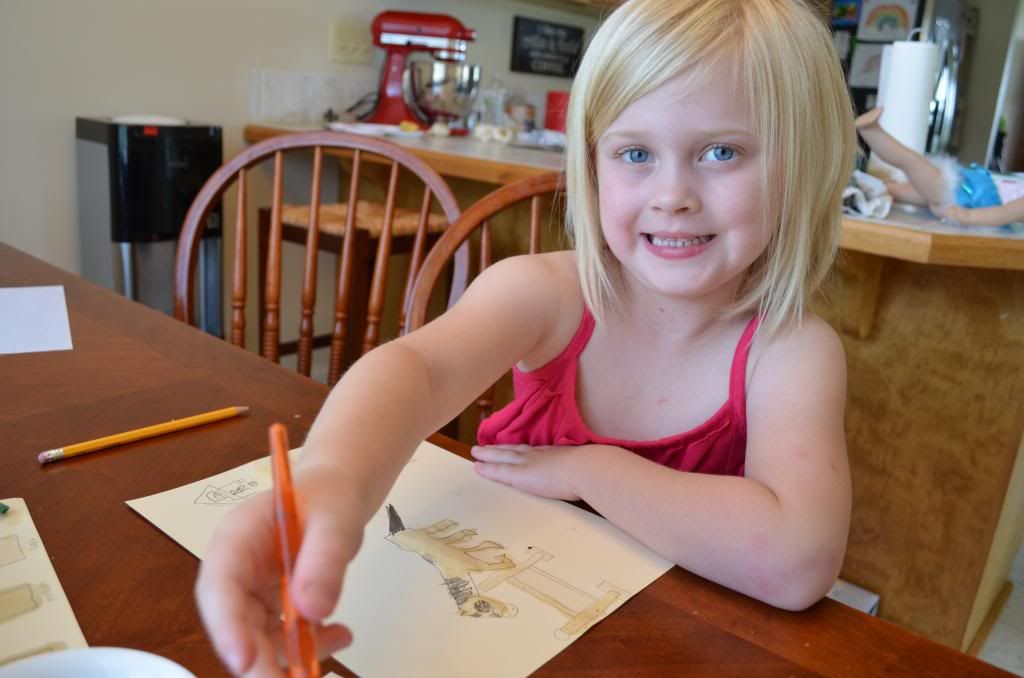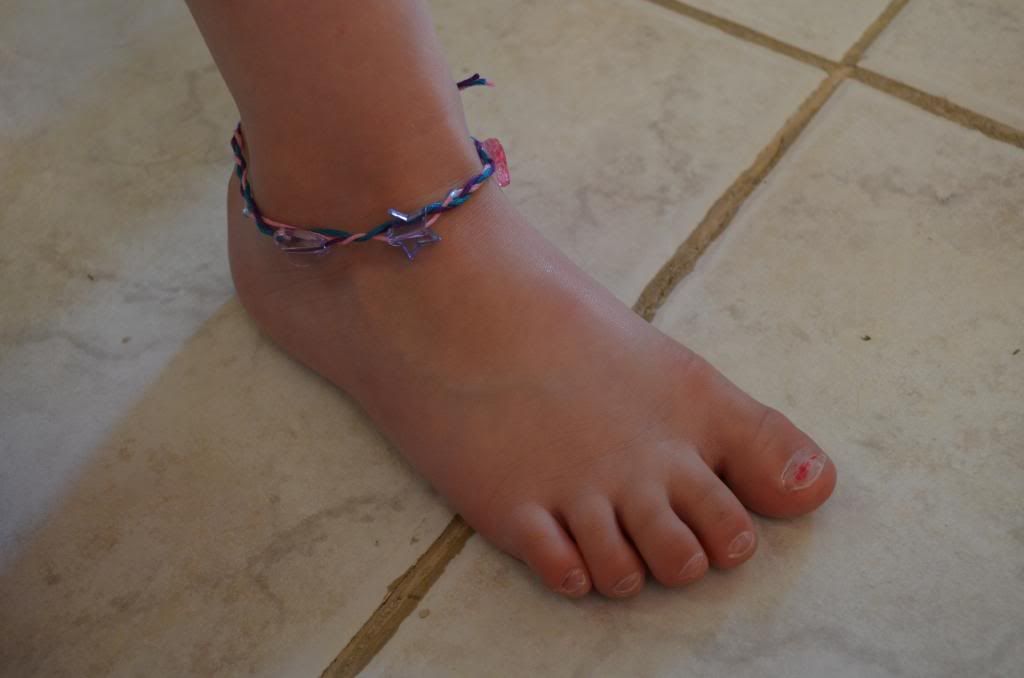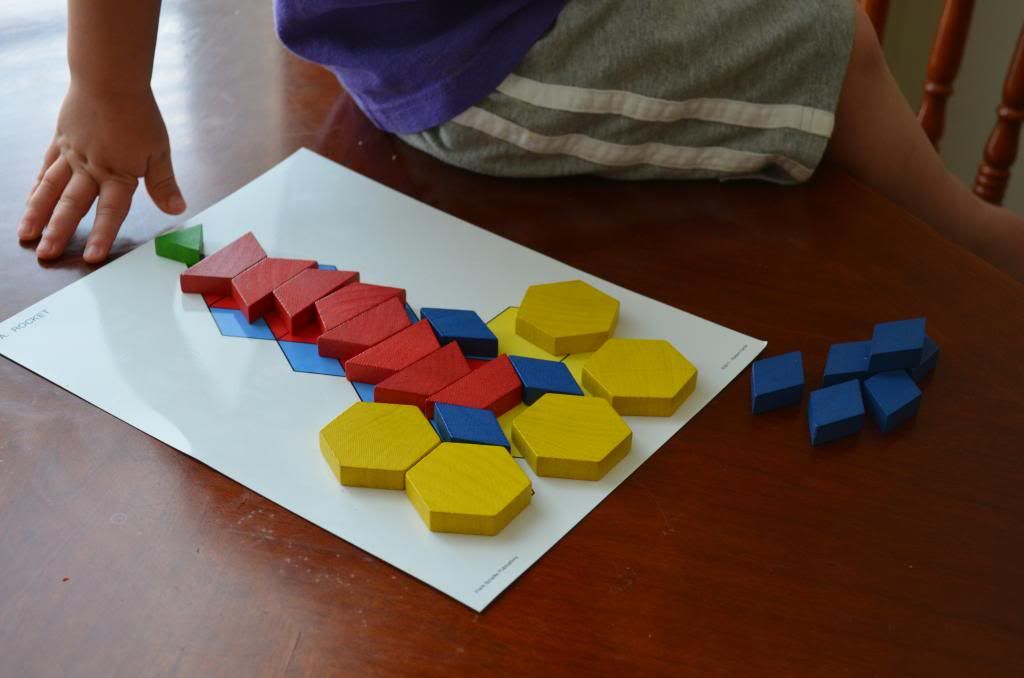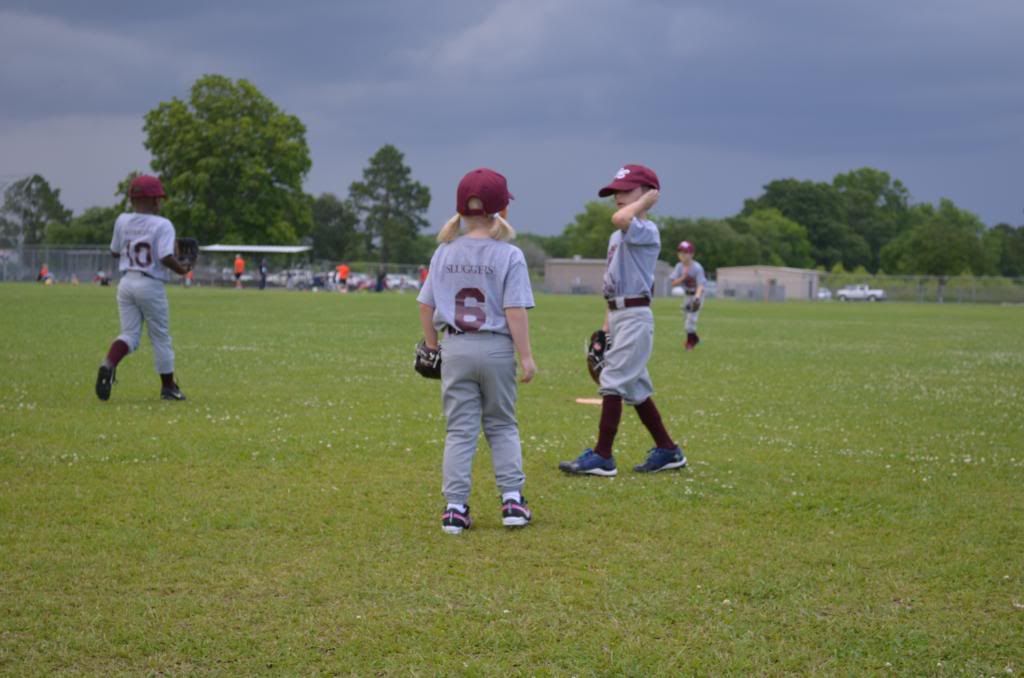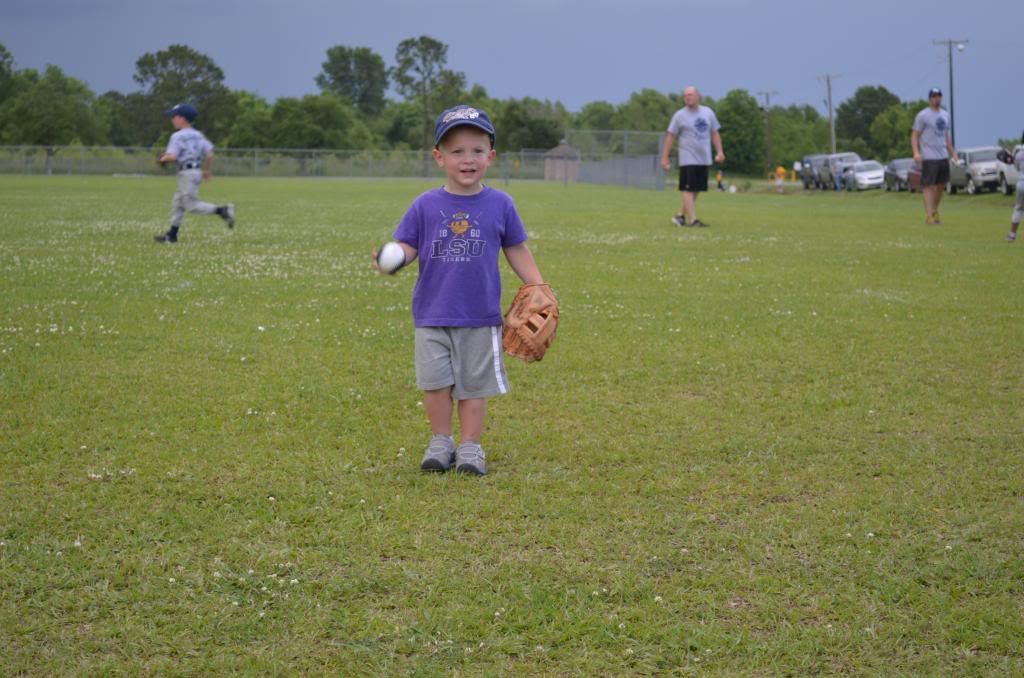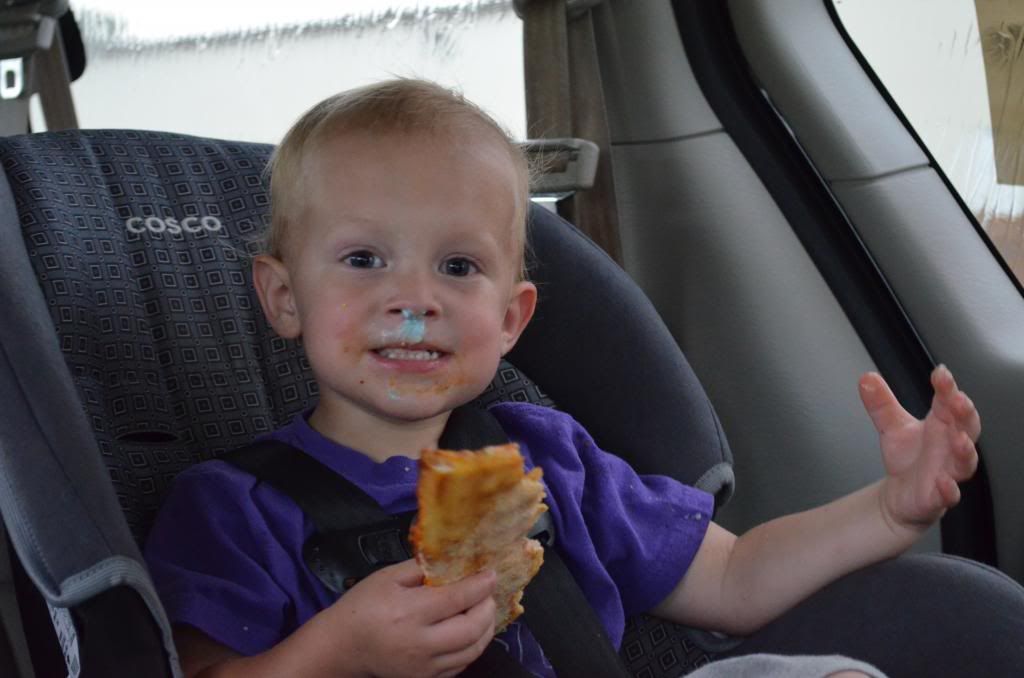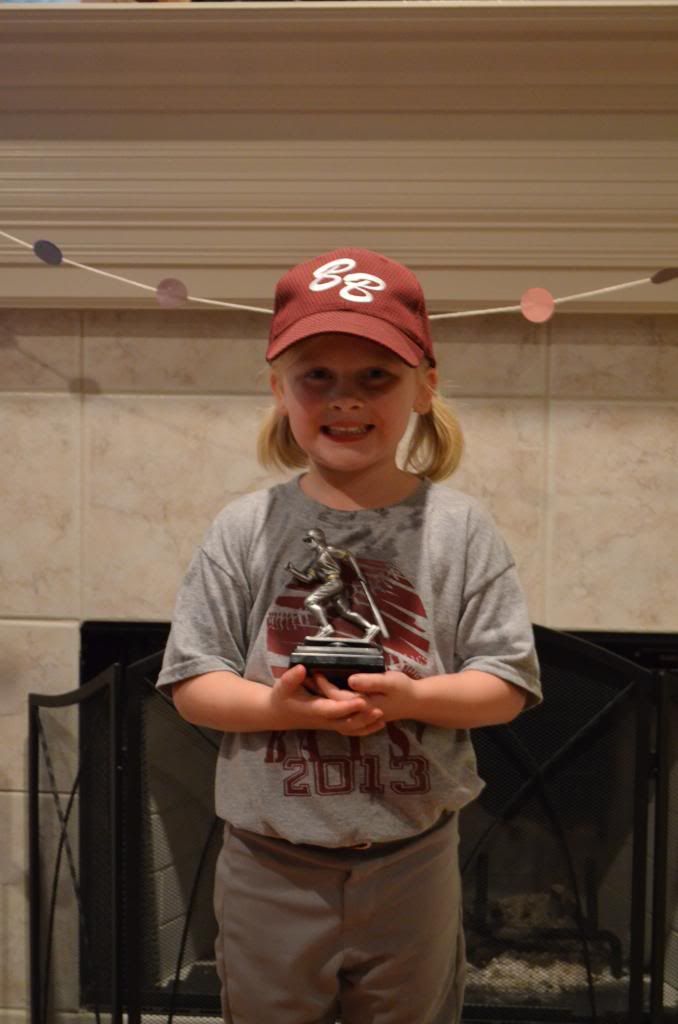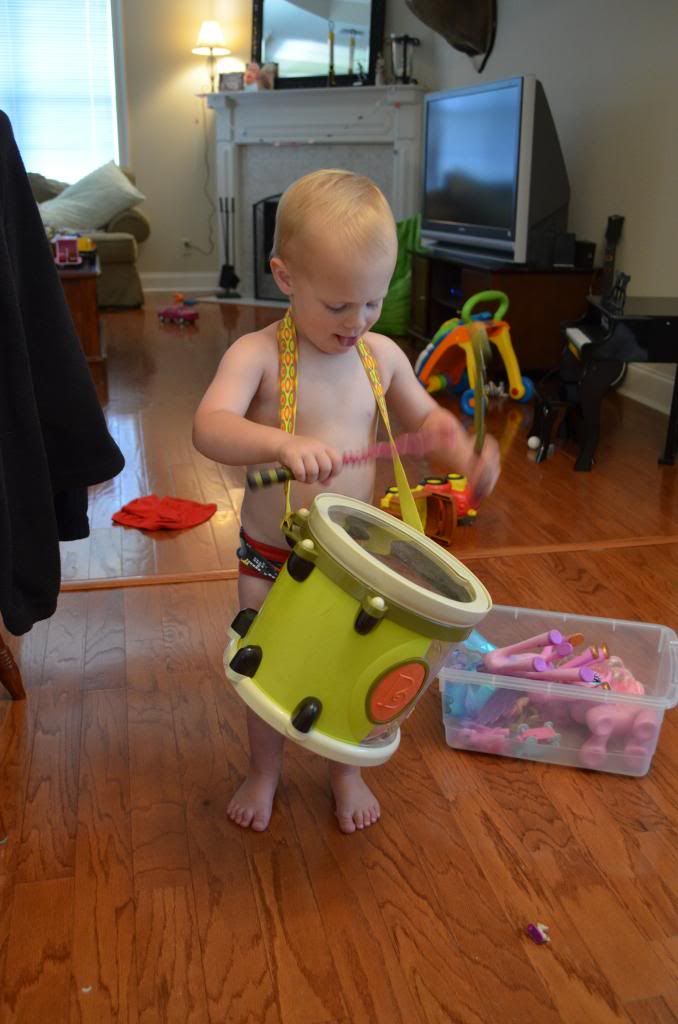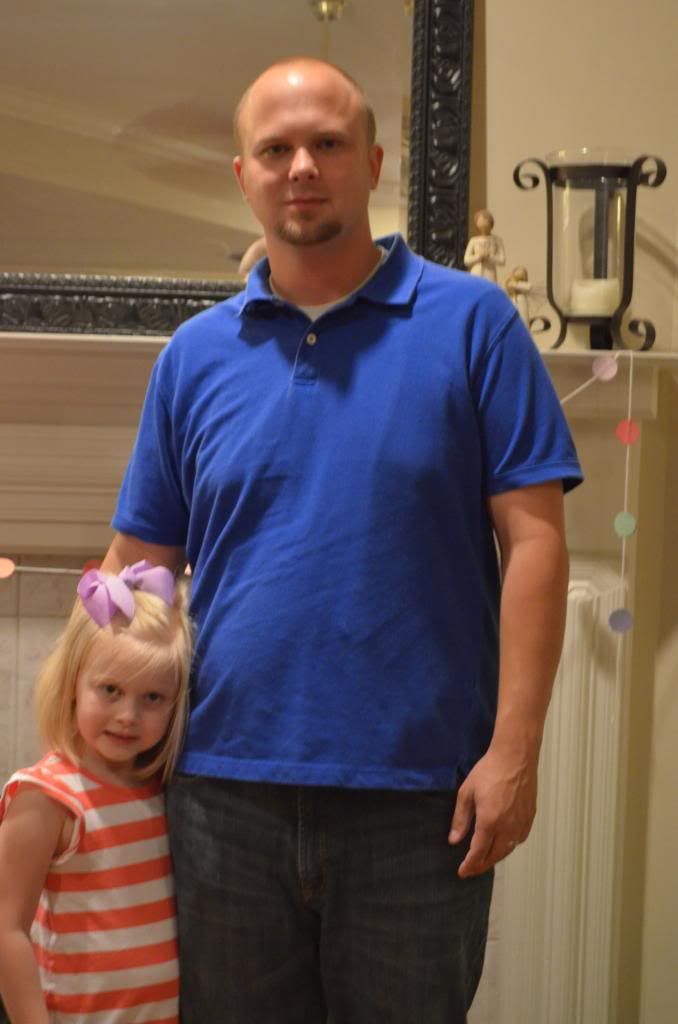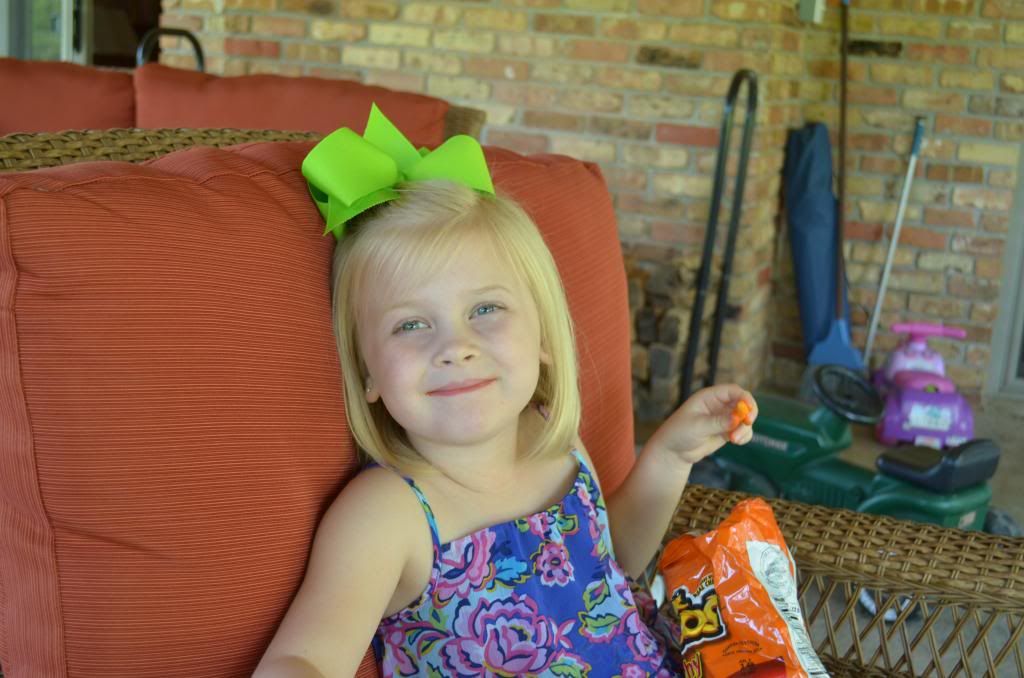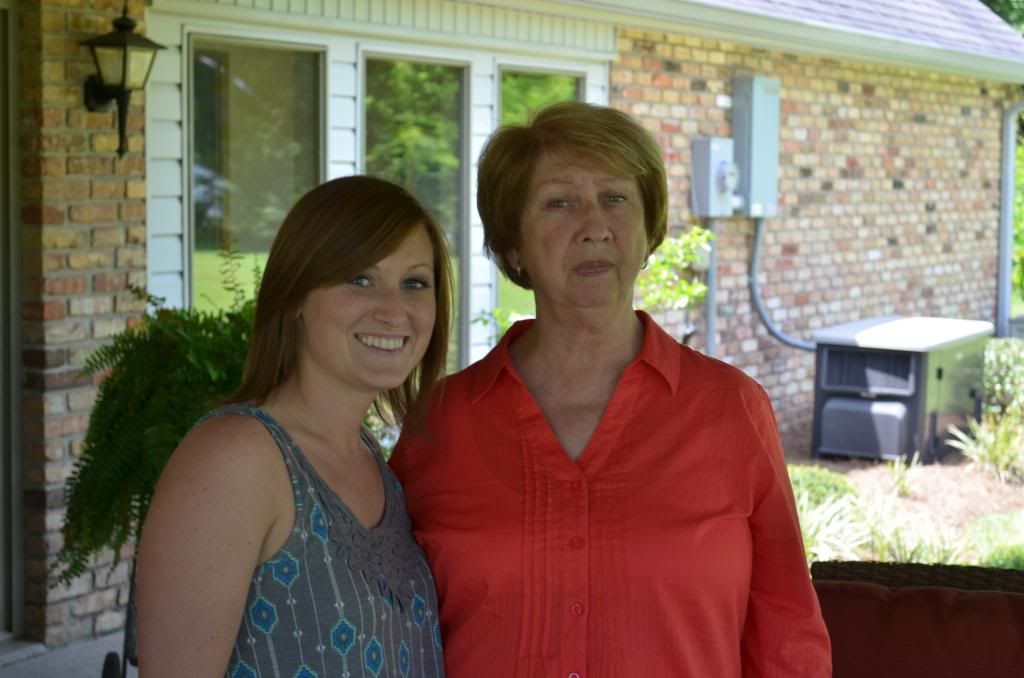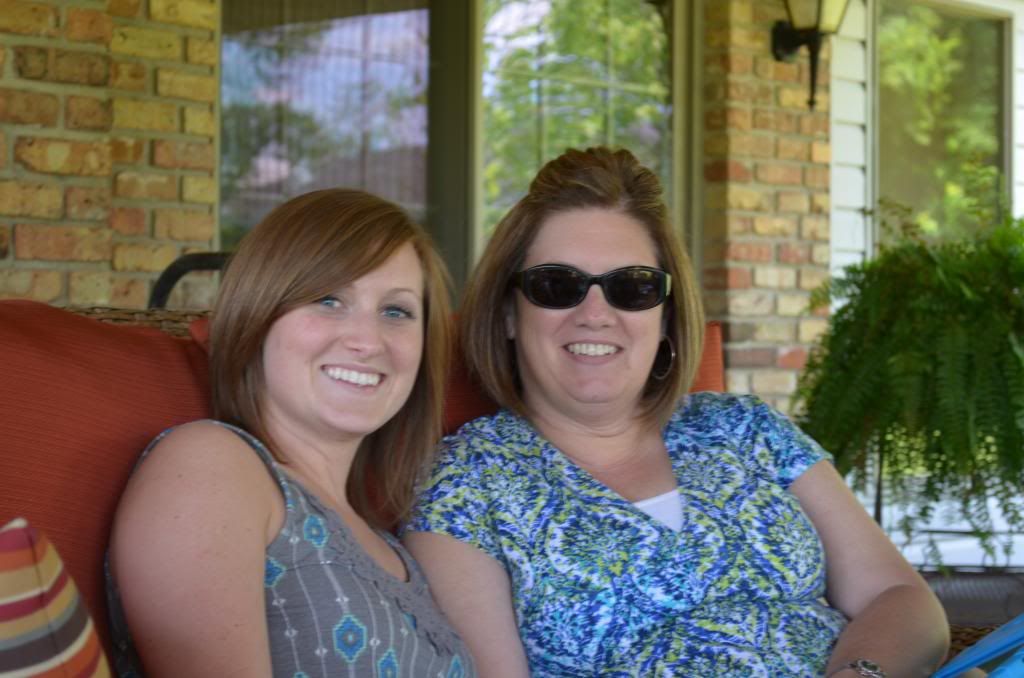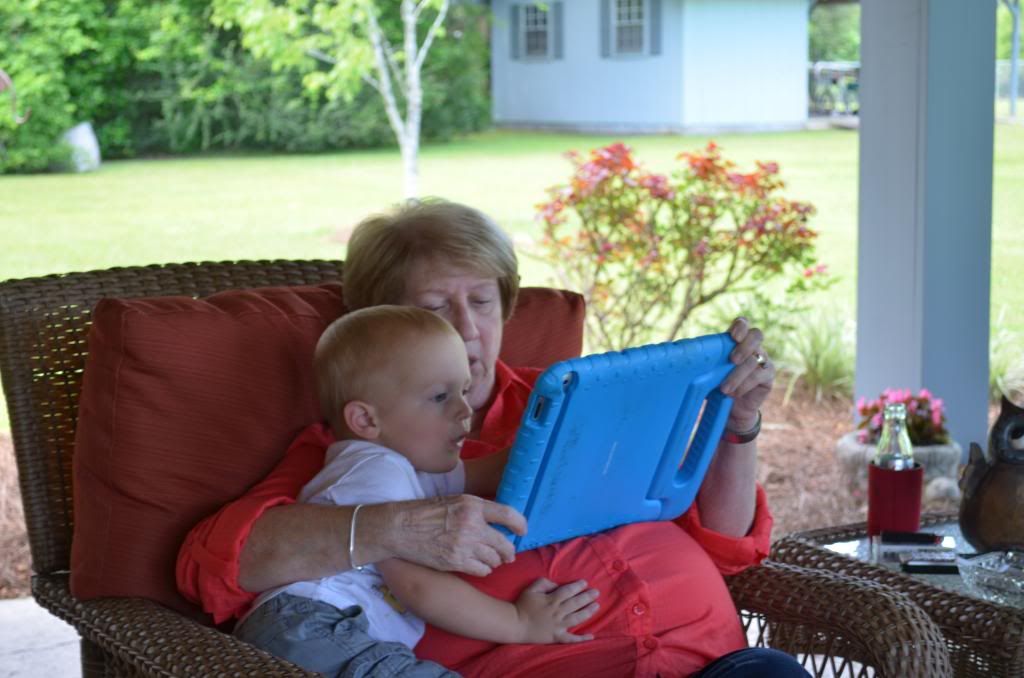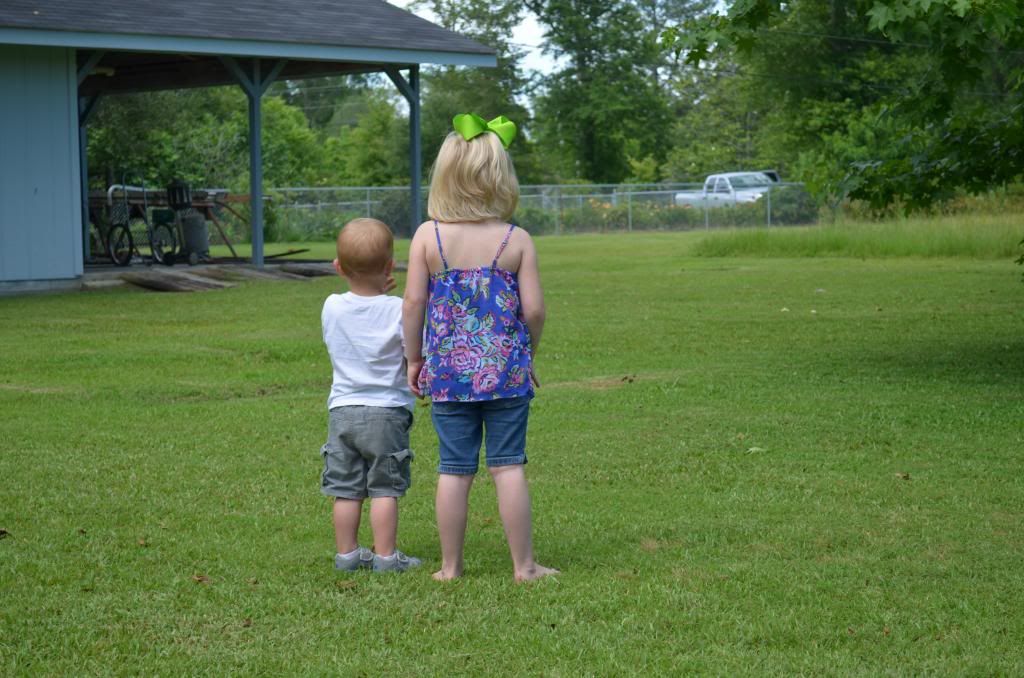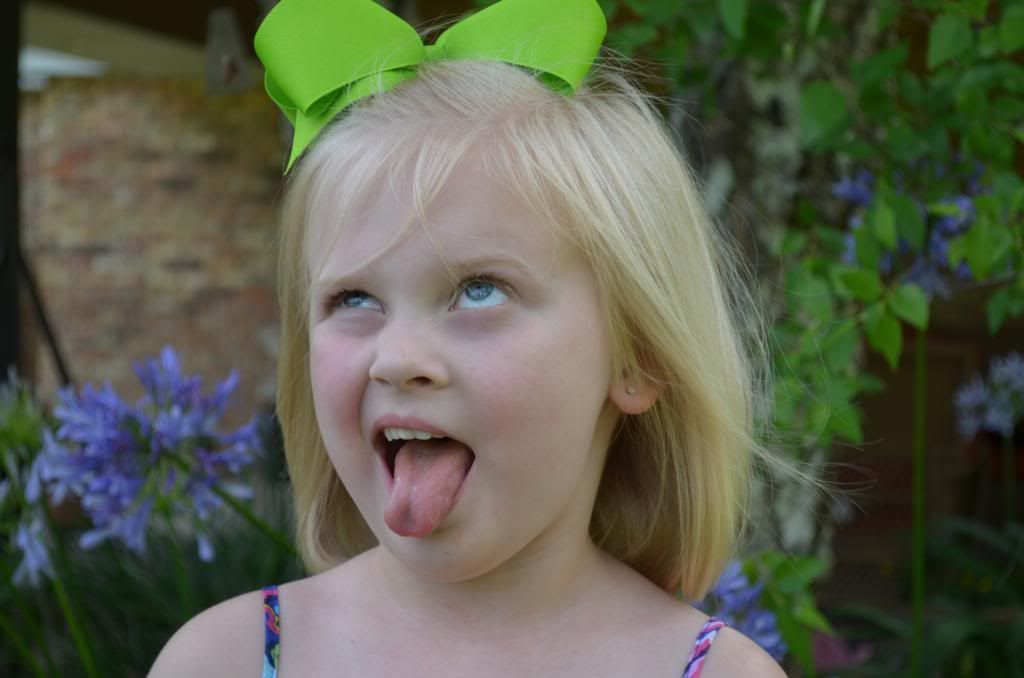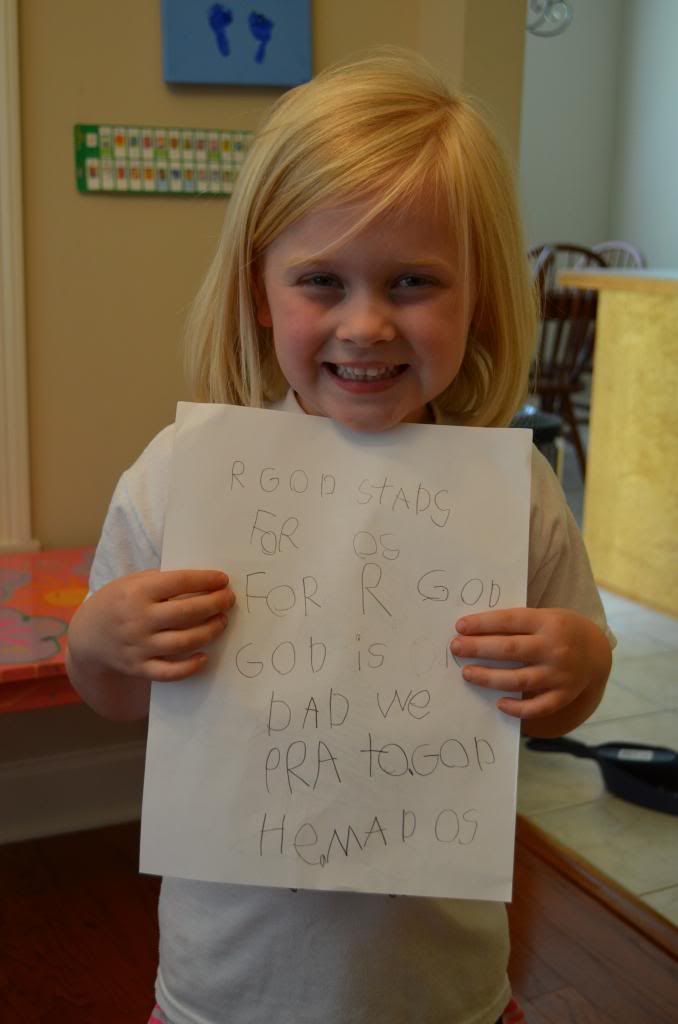 I feel like I've been a little absent on my blog lately. Life happens and there are far more important things going on. :) But I had some time to load some pics of the last couple of weeks.
Kade did his first Pattern Block activity and completely blew my mind with how well he did. He then held up a yellow block and said "ello"
Aubrey and I experimented and painted with tea and coffee. It was really neat.
We also made anklets. And Aubrey learned how to braid :)
She had her last T-ball game Thursday and you can tell by the pics that the game didn't last long because a bad thunderstorm came in within 5 minutes of the game. We went to the pavilion at the park and they handed out their trophies and had pizza. Then lightening struck really close and we all ran to our cars!
Trey and Aubrey went on a date Friday night to see the movie Epic. Aubrey brought her purse and snuck their snacks in the theatre! lol
Saturday the kids and I drove to visit my grandma and mom. The kids ate plenty of junk food and played on the ipad too much. Geez they've got it bad....
I was trying to leave by 6 so I could get home before dark, but go figure I left too late and had to drive in the dark. Which may not seem bad but if you know me then you know I cant drive at night. Like at all. And a charter bus crossed into my lane in Baton Rouge traffic, and I freaked. He never even saw me. I thank God there was no car in the lane next to me because I had to swerve into it. Scared me to death. I'm almost 25 and have never been in any car accident whatsoever. (knock on wood)
And translation for the last picture that Aubrey wrote...
"Our God stands for us. For our God is our dad.(she told me she didn't know how to spell Father lol)
We pray to God, he made us."
Sweet girl, she loves Jesus.
Hope everyone is having a great Memorial Day weekend!
Blessings,
Jenny